Online Safety
Staying Safe Online
The internet is essential in 21st century life for education, business and social interaction. As children move up through the school, their access to various types of technology increases and it stands to reason that their exploration and curiosity increases too. The positives of a digital word far outweigh the negatives but children, schools and parents need to be aware of various risks online. At St. James' we do significant work in school on internet safety, but we can only be successful in keeping children safe online if we work together with parents to ensure the online safety message is consistent. Hopefully this page will be useful to help with any concerns you may have about online safety, and where you can find additional advice.
Age restrictions
To help you make choices about the appropriateness of games and apps for your child, most platforms will include a rating based on the app of games content. Unfortunately, different platforms and manufacturers can use different ratings. This link will take you to Internetmatters.org which will explain these for you.
Childnet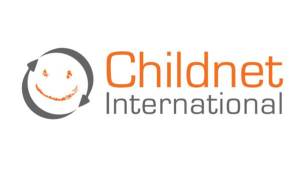 Childnet is a great site which provides information and resources to ensure your child is staying safe online.
Parent Zone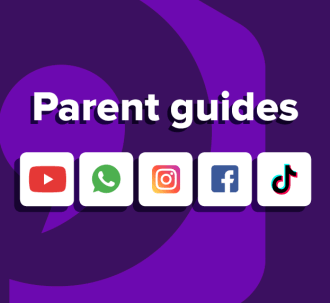 Parent Zone provides information and advice on raising resilient and respectful citizens of the digital world. They work with national and international companies as well as the Home Office to educate pupils for a digital future.
ThinkUKnow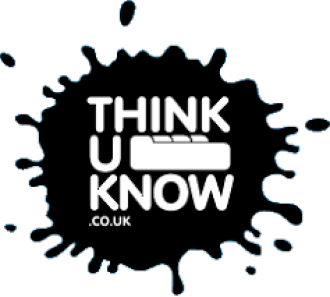 ThinkUKnow provides simple advice and links to further information on the Internet Safety Zone. This is part of the CEOP (Child Exploitation and Online Protection Centre). There are sections for different age groups and for parents and teachers.
ThinkUKnow 4-7 years KS1
ThinkUKnow 8- 10 years KS2
Search Engines
Please note, that no search engine is ever 100% safe but below you can find some child friendly search engines:


Google offers a safer option for children searching on the Internet. You can find out how to do this by downloading the instructions at the bottom of the page.
CEOP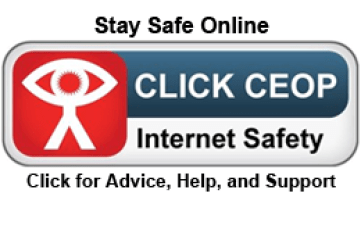 CEOP (The Child Exploitation and Online Protection Centre) delivers a multi-agency service dedicated to tackling the abuse and exploitation of children in the real and 'e' world. Often it is referred to as an online 999. By clicking on the link, young people and parents can get advice on a range of issues such as viruses, hacking and dealing with bullying online.
Be Share Aware

We tell children it's good to share – but sharing online is different. In fact sometimes it can be dangerous and that's why we're asking parents to be Share Aware – to keep children safe online.
Share Aware is for parents and carers of children aged 8-12 providing straightforward, simple advice to help untangle the web, understand what their children may be doing online, and feel confident in talking to them about how to stay safe.
Vodafone
Vodafone have produced a Digital Parenting Magazine which informs parents about the various technologies children are accessing today. There is information on Facebook settings, Xbox 360 settings, Blackberry settings, jargon busting and many more 'How to Guides'. They are well worth a read and some are attached at the bottom of the page for you to download. https://www.vodafone.co.uk/mobile/digital-parenting
Information websites for parents:
Updates from NOS, National Online Safety
Below you will find links to helpful documents from the National Online Safety website to inform you of current issues regarding online safety for your children.
What you need to know about WhatsApp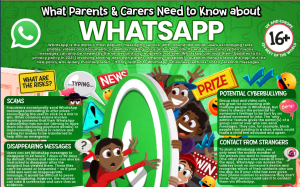 What you need to know- 10 top tips for respect online: Inspiring children to build a better digital world.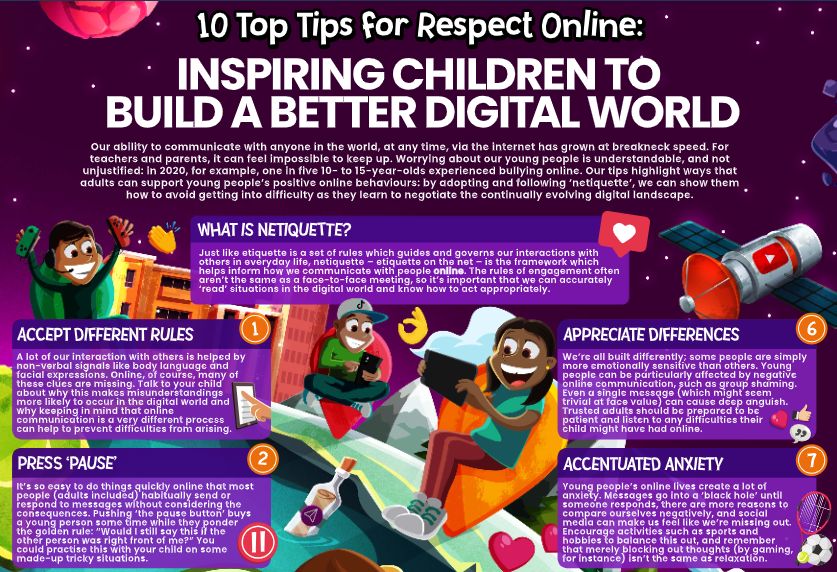 What you need to know about Snapchat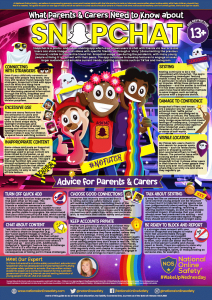 What you need to know about TikTok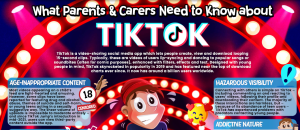 What you need to know about Fortnite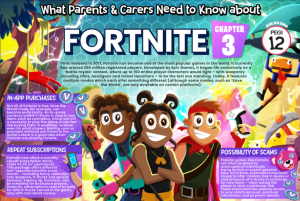 For full parent guide documents, please click this link .
Thank you for helping us work together to keep our children safe in the digital world.