Year 5
Week beginning 4th December 2023
We have had a brilliant week in Year 5 preparing for the bake sale at Winter Wonderland tonight. We are excited to share our work and wonderful treats with the school. In maths the children have been busy developing their understanding of fractions and in writing they have written persuasive adverts for our sale tonight.
Worship theme of the week:
Reflection
"Set your minds on things that are above, not on things that are on earth." Colossians 3:2 
Curriculum this week:
Please note that our curriculum overview for this term is at the bottom of the page.
In English, we will be looking at narrative writing linked to our class text Narnia, with a focus on setting and atmosphere.
In Maths, we will continue learning fractions.
Our RE learning will focus on the two separate interpretations of the Christmas story and how this affects the narrative of the story.
In DT, we will be evaluating our sweet treats and other festive creations we sold at Winter Wonderland.
In French, we will be continuing with our unit 'Les vêtements'.
In Music we will be practising our Carols by Candlelight service for 14th December in the church.
Our book in Destination Reader this term is 'The Chronicles of Narnia: The Lion, The Witch and The Wardrobe' and below is the book cover, alongside the reading strategies we will be learning throughout the year: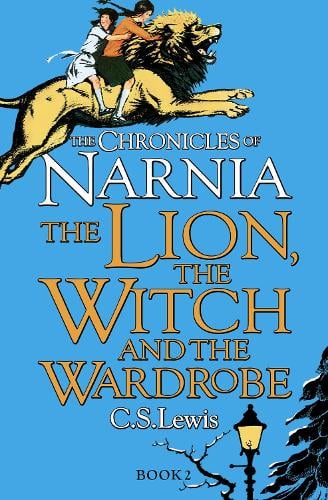 Spelling words of the week: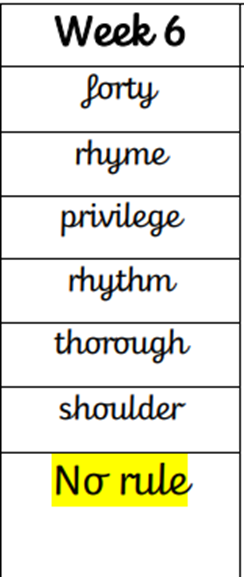 Homework:
Please note that this term's project homework is at the bottom of the page.
The children received their homework sheet; please choose at least three tasks to complete over the course of our project. The children are welcome to complete more if they wish. We look forward to seeing what they produce in our homework museum on the Monday 18th December. My Maths will be set each week (see curriculum section)
Reading:
We would love to see Year 5 using their extra time at home to read some brilliant books. If children read three times at home, they get a raffle ticket. Please, therefore, keep a quick record in reading logs – your children can write the title in to help! We would also like to encourage children to bring their reading records into school everyday.
Coming up:
PE days – Please ensure the children are dressed in PE kit every Thursday

PSA Winter Wonderland - Please come and support our Y5 Enterprise project - Friday 1st December.

Y5 and Y6 Christmas carols by candlelight - Thursday 14th December in Church at 6pm.

PSA Christmas parties in classrooms - Monday 18th December

Break up for Christmas - Tuesday 19th December at 1:15pm
Many thanks for all of your support,
Mrs Clark, Mrs Tomlinson and Mrs Hall
Additional resources
Below are some other resources that you can use for optional work at home:
Recommended reading list:
https://www.colneyheath.herts.sch.uk/recommended-book-list-for-year-5-and-6/
English reading activities:
English reading activities should consist of reading an extract or short story and answering questions. Guidance here: https://www.youtube.com/watch?v=q4Y_67GMkP4
https://www.topmarks.co.uk/english-games/7-11-years/reading
All activities through this link
https://www.bbc.co.uk/bitesize/topics/zs44jxs
What are facts and opinions?
What does an author do?
What is inference?
https://www.everyschool.co.uk/english-key-stage-2-comprehension-2.html
All activities through this link
Maths
Remember, MyMaths tasks will be set each week as identified in the weekly web update. Please ensure that you do the tasks set for the week. Remember, you also have access to Timetables Rockstars, too.
Remember, the Maths exam is split into three; one arithmetic paper and two reasoning papers. The arithmetic paper is more calculation based, whereas the reasoning focuses more on the application of these skills.
Arithmetic
https://www.topmarks.co.uk/maths-games/hit-the-button
Daily arithmetic can be downloaded here: 1-4 13-16 17-20 21-24 25-26 27-30 31-34 5-8 9-12.
Reasoning
https://mathshub.thirdspacelearning.com/resources?schoolyears=y5 – excellent reasoning resource. You need to sign up for free, but then the download is also free.
https://mathsmadeeasy.co.uk/ks2-revision/maths-made-easy-ks2-sats-practice-papers/ – access to a range of free papers in a very similar style to SAT tests – please bear in mind that SATs are Year 6 examinations and your child may not know some concepts.